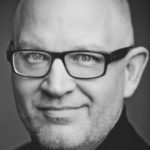 H. MUIR
CONSULTANT, TRAINER, FACILITATOR
H. Muir is the proprietor of liftShop – a consulting, training, and facilitation business focused on brands, teams and leadership.liftshop provides custom solutions to impact individual performance and business results. Our solutions typically come from assessment of talent, design of courses / curriculums, development of content, or delivery / facilitation. Our most recent work has included consulting with top 100 leaders to identify and improve key work streams across the business (12 cross functional teams at CaseNH). This year we've worked with two different company's to develop their Mission, Vision and Values; rolled out Value Proposition training across the globe for an agriculture implement company; and done team development at Wrigley, MillerCoors, Tide and Char-Broil.
As for our Brand work: We've worked with BeamSuntory to design their Marketing Capability program. We've facilitated claim development for Ziploc Glade and Kiwi brands; trained storytelling to marketing leaders (Quaker); and worked with MolsonCoors global brands (Canadian, Coors Light, Carling…) to develop and help craft their brands positioning's. ). Lastly, we've taught concept writing (Tiki Torch) and facilitated brand strategy and planning sessions (Target).
Our clients include ACH Foods, Actuant, Bacardi, Barilla Pasta, Bemis, Case-NewHolland, Char-Broil, Darden Restaurants, JCB, Johnson Controls, Kashi, Kenall Lighting, Kimberly-Clark, Lamplight, Mars Petcare, MillerCoors, NUUN, PayPal, Polaroid, Quaker-Pepsico, S.C. Johnson, Target, Twin Disc, Wrigley, and the University of Wisconsin.
Before H. began liftShop in 2011, he was the Manager of Learning and Development for MillerCoors. In this role, H. was responsible for leading the marketing training, team development and executive coaching at MillerCoor's corporate headquarters. In his tenure at Miller and MillerCoors H. launched their Marketing Curriculums built their marketing competency model, and developed and delivered training courses including – Generating and Applying Insights, Writing Winning Briefs and Evaluating Creative.
Prior to joining Miller in 2006, H. spent 10 years at S.C. Johnson, where he held a variety of training and organizational development positions. H. started S.C. Johnson's marketing curriculum, developing and training the curriculums across the globe. In his last 3 years at SCJ, H. served as an internal consultant and facilitator – working on strategic planning, brand strategy and development, innovation process and development, and leadership and team development.