Meet us at ILSHRM HR Conference -booth 603-What's In Your Toolbox For Success?
What's In Your Toolbox For Success?
Booth #603 ~ 2018 ILSHRM HR Conference
ILLINOIS STATE COUNCIL SOCIETY FOR HUMAN RESOURCE MANAGEMENT

Come and meet us at  Booth #603  to find out how the HUMAN BEHAVIOR LAB can fill your TOOLBOX with SUPERPOWERS during the 2018 ILSHRM HR Conference and experience a FREE Face Reading.
At the HUMAN BEHAVIOR LAB, we work to unlock the science behind Human Behavior, Micro-Expression, Body Language, Deception-Detection, Statement Analysis, Face Reading (Physiognomy) and Personality types through research and experiments in real-live life.
In an era of communication, people have so many problems communicating.  We solve that gap! We train, teach and help legions of people to become better communicators, better managers and to be emphatic about their surroundings.  One way we achieve this is through Face Reading at the corporate level and Statement Analysis outside the forces on the corporate-business-HR world. Face reading is now the standard tool for HR, sales and training processes in most major corporations (IBM, AT&T, 3M, GE, AA, et al.)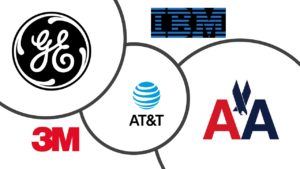 With 26 years of experience, our boutique consulting company is committed to customized training and services for companies and individuals.  We base all our work in academic studies; we regularly consult industry leaders in numerous fields and have close ties to professionals on the inside.  Confidentiality is implicit!
Let us customized a workshop or training for you and your company using our other SUPERPOWERS to assist your HR Department, Managers, and Staff to achieve success.
We can deliver training on four continents simultaneously through an online platform, offer topic-specific workshops, in-person consulting and one-on-one coaching.
Stop by Booth #603 so YOU too can have SUPERPOWERS.
Visit the HUMAN BEHAVIOR LAB at  humanbehaviorlab.com  to learn more about what we can offer you and your company.
Can't make it to the Conference?  Contact us for a Free Consultation.
– Human Behavior Lab
For media inquiries & bookings call 708-374-7449
Learn more about us:
http://voyagechicago.com/interview/meet-susan-ibitz-human-behavior-lab-west-town-cover-clients-us/
http://humanbehaviorlab.com/training/