We offer personalized courses, training, and workshops, in which you will learn how to develop and evaluate strategies that can help ensure you, your people, and your organization adapt, compete, and succeed. We can deliver training in English and Spanish worldwide in-person - online - Evergreen. We have customized sites to deliver all the online training, to keep track of progress, do homework, and review coaching classes.
Solve Your Toughest Challenges
While other training shows you how to play the game better, Human Behavior Lab teaches you how to break the rules, change the game, and avoid common communication problems altogether.
Do you want to learn how to profile everyone in 90 seconds?
Sales - Prospection & Profiling
Get negotiating superpowers
Lawyers – Military – Police – Politician – These classes/consulting require approval and identity confirmation due to the confidential information that will be shared, inquiry at susan@humanbehaviorlab.com
Body Language for video and creating rapport
Soft Skills & Emotional Intelligence
Manipulation - Obedience - Influence
We have trained, consulted, and worked with people and fields such as:
Medical Field Professionals
Human Resources Professionals
Customer - Oriented Services
Politicians & Political Campaigns
Are you looking for an out of the box Keynote?
We deliver a fun way to learn a new language, a superpower to read anyone around you
Some topics Susan can deliver
All keynote programs below can be delivered in the following formats:
Virtual -In-Person – Hybrid
I advocate demystified Dyslexia as a disability – I am dyslexic, don't judge for my grammar, judge for my Knowledge
Have you ever met a HUMAN BEHAVIOR HACKER???
This presentation is for you, only for you. WHY??? Do you know that 90 % of the advice given in the last 5 decades in Body Language and First Impressions are debunked by science? YES, DEBUNKED.
Examples:
Well, that is not true. What things do you hear regarding Human Behavior you need help, want to ask, or know?
Looking forward to seeing you.
MANIPULATION DECODED – 150 YEARS OF THE MOST COMPELLING STUDIES, CASES & EXAMPLES – SALES – POLITICS – RELATIONSHIPS – HUMANS – YOU
LABELING – HOW DANGER THIS CAN BE AND WHY – HOW TO MAXIMIZED THIS CONCEPT AND USE IT IN YOUR BENEFIT
Human Behavior Hacking 101: How to Read People Like a Bada$$ to Achieve More at Work & in Life
Human Behavior Hacking for SALES: Unlock Your Sales Superpower 
Unlock Your Management Potential: How to Use Human Behavior Hacking to Build a Productive, Engaged & Happy-Team 
Negotiate Like a Bada$$: How to Use Human Behavior Hacking to Get What You Want in Any Negotiation
Be a Virtual Meeting Pro: How to Use Human Behavior Secrets for More Engaging & Effective Virtual Meetings
We offer personalized courses, training, and workshops, in which you will learn how to develop and evaluate strategies that can help ensure you, your people, and your organization can adapt, compete and succeed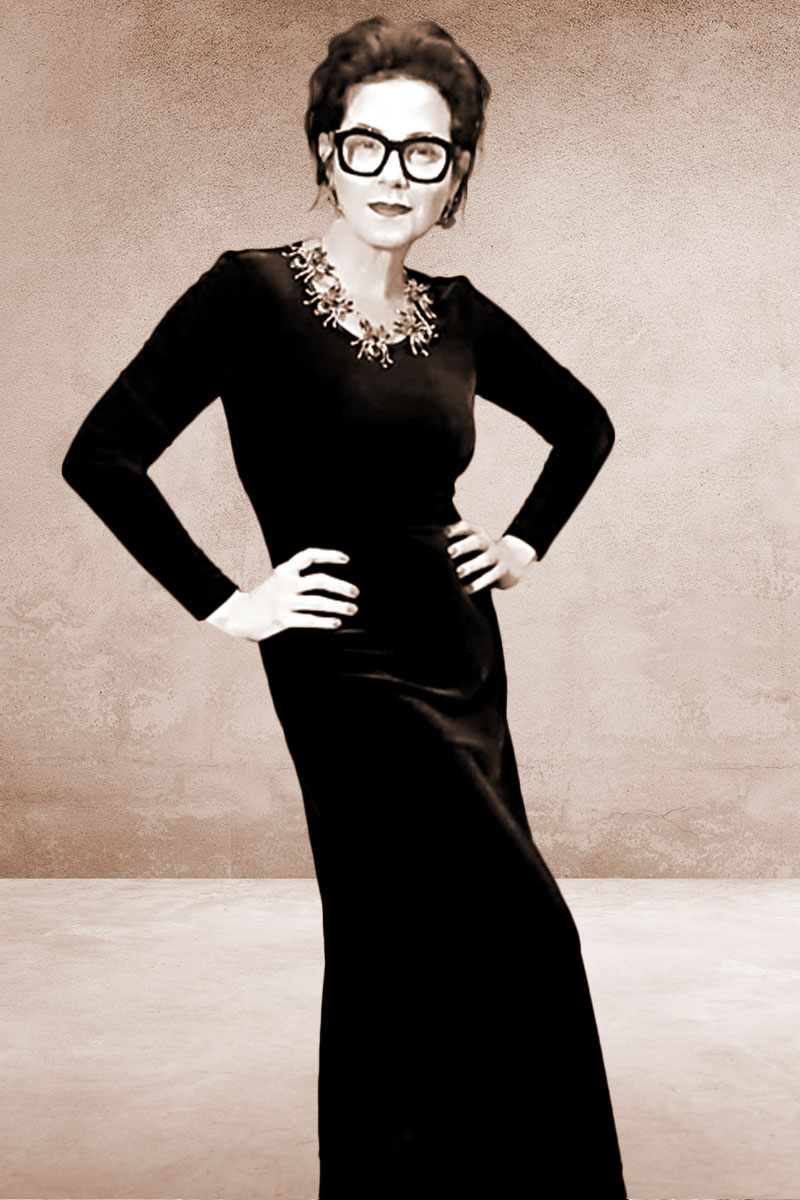 I am Susan Ibitz; I am a Human Behavior Hacker- Some people hack computers, I hack Humans. And I have so much fun doing it.
I am a profiler – Civilian Hostage Negotiator Trainer– Face Reader Profiler.
I am an Introvert – Shy – Hermit person. - I get paralysis when I need to talk in front of others.
I took an improv class years ago to become funnier and overcome my fear of public speaking; here is what the teacher told me after 2 days- "Susan, funny you are not, stick with weird, that suit you." So here I am, dealing with my weird suit. And you know what, I LOVED.
I was 17 years old with all my life set; I wanted to be an FBI profiler. I went to the Uni to get ready. I was enrolled in Psychology and Sociology, expecting to get my Master's in Behavior in record time.
Well, life had something different for me. I was failing MASSIVELY in all my papers. Long story short, I found out I am highly Dyslexic. 33 years ago, this diagnosis was labeled "you are not good enough".
If you can see my chin, you will find out that I am stubborn like a mule and don't take no for an answer.
Some people get to their destination by flying in first class; others, well, we need to swim with sharks fighting to get to the shore.  And that is what I did.
My journey – Where do I come from
At a young age, I learned that my journey was not going to be easy but not impossible either.
I heard this phrase a long time ago.
"Well-behaved women never make history."
Will I make history? Not sure; what I know is that I had and have one "hell" of a journey getting there.
I moved to Europe, and I studied with everyone in Behavior. When I say everyone, believe me, I did.
Most people said, "I studied with X and Y", and they only read a book or did an online class. Not me. I traveled around the world chasing the best of the best.
I studied with Paul Ekman International in the UK Micro-Expression and Deception Detection, Persuasion with Cialdini, and Statement Analysis with Sapir [ he is the man who developed what others are teaching, he is the father of the way you can find deception detection].
I hold over 30 certifications, including Harvard Law school, Civilian Hostage Negotiator level 3, and Face Reading Profiling you name it. Oh, BTW, I am not stopping here; I keep learning even though I am over 50 years old.
I work to help people to be the best version of themselves. I teach you how to profile anyone in 90 seconds over the phone, a picture, video call, or in person. Either in my online classes, where you can jump anytime at your own pace, in group training, or you can hire me to do it 1:1.
I will teach you a SUPERPOWER to have the life you always wanted, the income that you dreamed about; I can take you to wherever you want to go.
Well, let's say I am not for everyone. Why? I will challenge you; I will push you; I will get you to your destination. I don't do the traditional training or coaching. When you have the power to read anyone from a picture or a video, that is another level, and I can take you there. Why? I feel your pain; I hear you when you say, "I am the underdog, I am not good enough, they told me I can't do it, and I am tired of landing all the time in third or second place, never first, they ignore me in meetings." I did it for myself, so I can do it WITH you, too.
For 18 years, I was a political consultant, not collecting money or hosting parties; I did the dark side of politics. Manipulation, Influence, Persuasion, Profiling opponents, Speeches, Body Language, you name it. I got burned out, so after a short sabbatical, I realized, now what? Don't get me wrong; I LOVED THE ADRENALINE; I don't miss the traveling.
So, who I can keep working with that, but it doesn't require traveling so much, and still give me the adrenaline rush I love about my work: "LAWYERS".  So here I went to work with Lawyers, helping with the Opening / Closing statements, coaching clients, witnesses, and experts.
5 years ago, I got approached by a Sales trainer to do the same I did for Lawyers and politicians.
In the end, I had coached the fastest deal in Shark Tank [ 7 minutes], Put clowns in the White House, I get you out of jail, and teach you how to sell ice to Eskimos. Do you know the best part? I CAN TEACH YOU HOW TO DO IT, TOO.
I help thousands of people around the world.
Check what Athena has to say about working with me [Did I tell you the fastest deal in the history of Shark Tank]
Because I FEEL YOUR PAIN, I can help you to manage yours. No matter what is bothering you, stopping you, or messing with your goal, behavior is the best way, the only way you can conquer any dream you have and make it real.
Either with my online classes, coaching, or group training, if you are reading this, you know you need help, and I can help you.
I am so looking forward to meeting you soon.
Now my question is - HOW MUCH YOU ARE LOSING IN YOUR WORK, SALES, RELATIONSHIPS, AND LIFE FOR NOT COMMUNICATING IN THE RIGHT WAY?
I can help you; I helped Shark Tank, Ted Talk, sales reps, politicians, lawyers, managers, CEOs, public figures, and more. Imagine what I can do for you.
Check below the options, write me an email, or set a discovery call. I can help you and your team to WIN. I LOVE TO WIN, do you?
With love, Susan. Xoxo