Webinar- The Crafts of Selling and Face Reading
What happens when the craft of selling and human behavior get together for 1 hour to answer your questions?
Earn The Right to Ask Questions.
Which Questions to Ask and When.
Active Listening.
Reading Body Language.
Micro Expressions.
Facial Reading.
How to make more money using sales and behavior.
Close more deals.
Bulletproof your sales even during a recession.
I am Susan Ibitz, I am a Human Behavior Hacker- Some people hack computers, I hack Humans.
I am a profiler – Civilian Hostage Negotiator – Face Reader Profiler
What do politicians, lawyers, sales reps, shark tank contestants, and people who need to be in a deposition and trials have in common? A profiler in their corner and the right coaching.
You don't believe me?
Amber Heard's testimony and cross-examination – Anthony Wiener's press conference and Jamie Seminoff's Shark Tank Pitch [inventor on the Ring door camera] all failed at selling their story.
Is not about the story, the product of the truth- is how you present it, how your body aligns with your words, and how YOU talk to people the way they need to be talked to.
Be trusted and liked
We prepare you to win in any scenario with behavior and science, using persuasion and influence.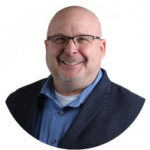 Richard has been awarded in 2021 and 2022 A Top Sales Influencer to Follow by Salesforce. He's a 5x Top 25 Inside Sales Professional by the American Association of Inside Sales. As well as a Top 10 Sales Development Leader as voted Sales Hacker.