SUSAN IBITZ 
Human Behavior Hacker | Lead Researcher | Trainer | Event Speaker | FORBES contributor
Languages Spoken: Spanish – English – Portuguese

Susan Ibitz – susan@humanbehaviorlab.com -C: 312-752-7227
Main Office: 708- 374-7449‬
CONTENT, SUBJECTS AND MATERIAL WE CAN PROVIDE
Companies using Face Reading and Behavior Hacking:
3M – GE – AT&T – AMERICAN AIRLINES – SOUTHWESTERN BELL – ESTEE LAUDER -PROCTER & GAMBLE – OLD NAVY – NEIMAN MARCUS – STATE FARM INSURANCE – TEXAS INSTRUMENTS – MICHELIN – JC PENNEY – PIER 1 IMPORTS – DALLAS TEXAS AIRPORT – THE GAP – MATTEL.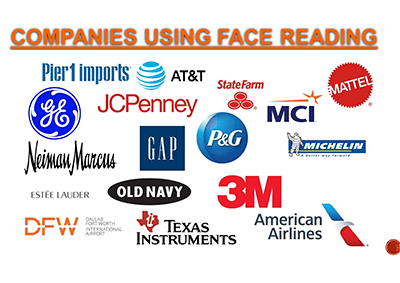 Companies talking about how they used Behavior Hacking in the media:
Human Behavior Lab – Through research and teaching we work on unlocking the science behind Human Behavior, Micro-Expression, Body Language, Deception-Detection, Statement Analysis, Face Reading (Physiognomy), MPA & Personality types.
Over 26 years of experience working and training in the US, South America, Caribbean, Mexico & Europe.
I developed the first training incorporating Physiognomy, Statement Analysis-Linguistic, Micro. Expressions, MPA & Body Language.
Anonymous letters expert.
I am the only expert in the US doing the ALL channels in Deception/Detection
Interview & Interrogation.
Micro-Expression: Personal, Corporate, Consulting, Political, Journalist.
Face Reading: Personal, Corporate, Consulting, Political, Journalist.
Statement Analysis: Analysis of email, letters, and statements for deception detection Deception/Detection – Personal, Corporate, Consulting, Political, Journalist.
Body Language & Micro-Expressions: Personal, Corporate, Consulting, Political, Journalist.
Training – Present/Online – Customized training by field.
Witness Statement & Court-trial preparation.
Political and media campaign consulting.
WE have trained, consulted, and worked with people and fields such as: 
Journalist & Producers – Politicians & Political Campaigns – Law Enforcement – Realtors – Lawyers – Market Research – Insurance Fraud – Headhunters – Match Makers – Managers – Medical Field Professionals — Sperm Donor Selection – Couples Compatibilities – Love LIfe – Sales Team – Job Seekers – Human Resources Professionals – Negotiation – Hospitality – Customer Oriented Services.
Over 26 years of experience working
90%
Interview & Interrogation.
89%
Training incorporating Physiognomy, Statement Analysis-Linguistic, Micro. Expressions, MPA & Body Language.
86%
Expert in the US doing the ALL channels in Deception/Detection
80%
TRAINING & CERTIFICATIONS
Harvard Law School – Negotiation and Leadership.
BERKELEY UNIVERSITY, CA. FACS CODER TRAINING-Facial Action Coding System.
EIA- Diploma-BEHAVIOR ANALYSIS AND INVESTIGATIVE INTERVIEWING-BAI – SCAnR MODEL-Manchester UK.
Physiognomy-Face Reading Level III
MPA- Movement Pattern Analysis = Decision Making.
Lena Sisco-FORMER C.I.A INTERROGATOR- TCG's -R.E.B.L.E. Training Program.
Investigative Interviewing and Advanced Interrogation-John E. Reid and Associates-Certified.
PEACE INTERVIEW -SfJ Awards, UK Ofsted approved- The Society of Forensic Interviewers-UK-Certified.
Hofstra University-Intensive Forensic Analysis Linguistics.
Basic and Advanced Statement Content Analysis Scan- Avinoam Sapir.
Statement Analysis Interviewing Techniques- Hoffman Estates Police Department- Mark Mc Clish.
Hostage Negotiations – Phase 1-2-3. Certified.
International Certified Hostage Negotiator.
Investigative Techniques Using Social Networking Sites.
Paul Ekman International-ETaC Certified.
Paul Ekman- Micro-Macro-Subtle Expression -Master Level Certified.
David Matsumoto- Micro-Macro-Subtle Expressions -Master Level Certified.
David Matsumoto- Evaluating Truthfulness Webinar.
David Matsumoto-IntelliCulture.
David Matsumoto-Introduction to Reading People Program
David Matsumoto- World of Gestures.
Principles of Persuasion (POP) Workshop- Robert Cialdini Group-.
University of Michigan- Influence People and Negotiation-Certified.
Eye Tracking software for deception and Market Research.
Face Recognition and Tracking software.
NLP Practitioner and Certification Live Training.
Body Language Practitioner-Center for Body Language-Belgium.
Member of: FORBES Coaches Council-ACFE- ASSOCIATION OF CERTIFIED FRAUD EXAMINERS. SoFI-The Society of Forensic Interviewers-UK.
Loyola University of Chicago
Guest Lecture – Criminology Department.
Linkedin: Here
YouTube Channel: Here
Blog and Page: https://humanbehaviorlab.com/blog/
Media:
Breakthrough Brands. Joseph Dalton Sales & Marketing
Mark Raffan  note:
Quick heads up to let you know that the episode we did together is now the 2nd most downloaded episode in Negotiations Ninja history after Chris Voss-Well done!
Here.
Women of Sales & Influence with Susan Ibitz
NASP-National Association of Sales Professionals [ WEEKLY GUEST ]
Mitch Russo interview: The Art Of Human Perception
If there's any superpower that entrepreneurs and business owners wish to possess, it would definitely be mind reading. Since that's not easily conceivable to many, having the ability to analyze human behavior, understand body language, and read facial expressions is a tad closer. Susan Ibitz is a Behavior Hacker, Lead Researcher, and Trainer at the Human Behavior Lab. Being born with dyslexia, Susan learned communication in a completely different way. Having mastered the art of human perception, she reveals the way an average salesperson can improve their results using some of the ideas and techniques she has developed. She unravels the three kinds of impact you can have with people, and vice versa. Moreover, Susan gives us a sneak peek of how she does face reading as she profiles Mitch.
Here.
Patrick V interview:
Susan Ibitz from the Human Behavior Lab, humanbehaviorlab.com, discusses how to read your own and others body language signals to better communicate and influence.
Here.
My first-time meeting & learning from Susan Ibitz BA, SCAn, MPA,CFR III, was a two hour one on one session. Imagine sitting with someone who is a face reader, micro expression and body language specialist, and a master linguist..! There's nowhere to hide! She's someone I want on my team! Tune into this episode of the Negotiations Ninja Podcast if you'd like to learn more about how she does what she does and why it's so important! Nice episode Mark & Susan, congrats!
Scott Tillema Police Lieutenant
I served 24 years and retired as a Lieutenant with the Weber County Sheriff's Office in Utah.
Susan Ibitz was one of my students for the 40-hour basic class and once again for the 40-hour advanced certification class. Although a civilian I found Susan was able to quickly grasp the topics and was an excellent student. Susan was engaging, intelligent and completed the homework assignments with a great deal if insightfulness and detail. I have in fact taken body language training from Susan since her last attendance in my classes.
I strongly believe your company would greatly benefit having someone of Susan's background, character and intelligence. I without hesitation recommend Susan Ibitz.
After just a 15-minute phone conversation with Susan, she sized me up very accurately just by hearing my voice— I was hugely impressed.
Finally, I received an offer for the appointment you coached me. I am afraid to become addicted because all you have told happened!! And even how they described themselves!!
I am so intrigued by this topic – you really had us all sitting on the edge of our seats. Great job!
Your workshop was fantastic!!!
I loved Susan's energy and humor! She was very engaging.
Had a lot of knowledge and was a lively and engaging presenter.
The presenter is dynamic and funny to keep her audience focused on a very original subject. Susan is professional.
I wanted to thank you again for taking the time to look at my former boss's photo and profiling her for me.  The information has been so validating for me.  You are so good at what you do! I'm very much looking forward to your workshop tomorrow morning!
Thanks a million for a truly incredible session yesterday! I can't wait for next week!
I am one of your biggest fans! Thank you for dedicating your Friday time and coming to share your gifts, talents and learnings. I have been enriched by each class I attended.
First off, I wanted to thank you for coming to speak to us tonight at Loyola University. I thoroughly enjoyed your talk and it truly reminded me why I got interested in psychology in the first place… to be able to understand people and see how they are and why they may do certain things and predict their behavior.