THE LANGUAGE OF NEGOTIATION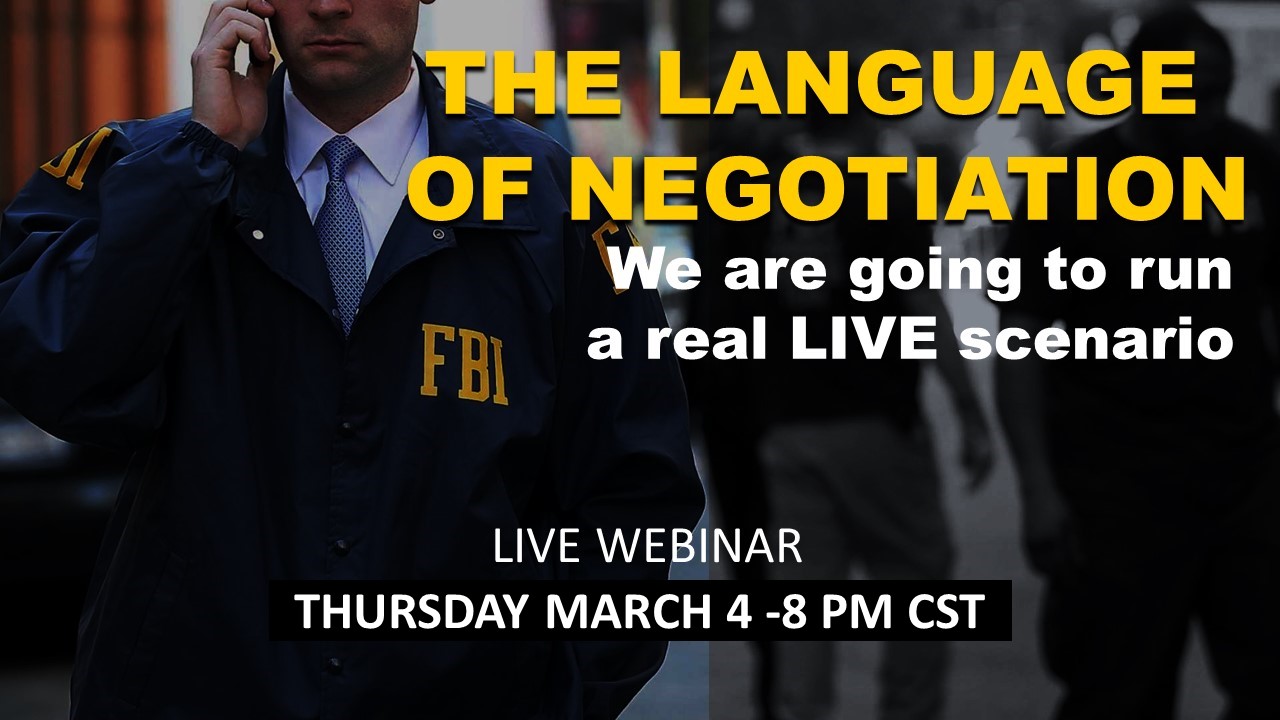 March 4 at 8 PM-CST
We are going to run a real LIVE HOSTAGE NEGOTIATION scenario.
Do you need to negotiate at work, relationships and love life? You are in the right place. We are going to go over an old Hostage Negotiation case. We are going to review how to create rapport, what to do and what NO-NO to do.
Prior to each session and payment confirmation, you will be sent an email with a Zoom link.
Each participant receives a Mini-Face Reading Report with the purchase of the Webinar.
The price listed is for each Webinar
This Webinar will be evergreen after air, but Q&A will be close.
All the sales are final.
Instructions:

Once your payment being complete, please download the file attachment which contains the information required to complete your registration for our webinar.