INTRODUCTION # 2 TO FACE READING PROFILING- LIPS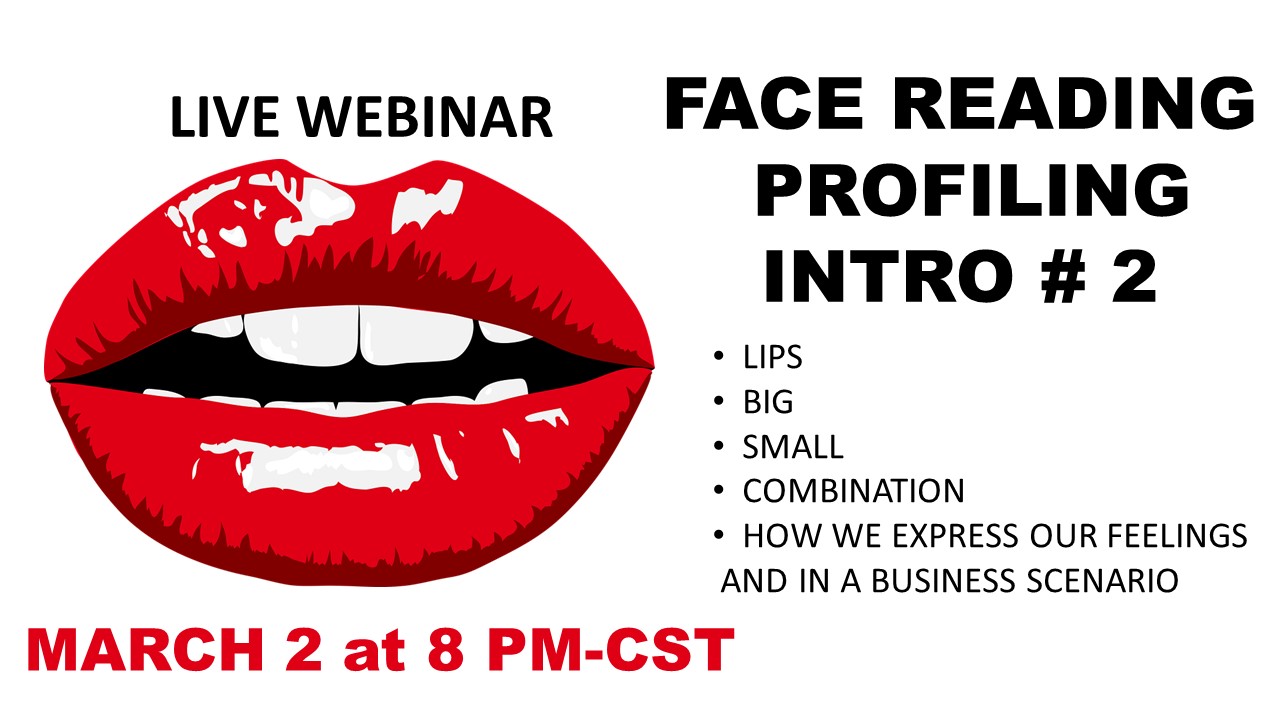 March 16 at 8 PM-CST
The WEBINAR training series is aimed at those people who may find it more difficult to get training due to the pandemic, can't afford the complete training or want to get ahead in their career fast.
In this session, you will LEARN how to combine and profile someone by the size of the LIPS and WHAT IS THE MEANING
The WEBINAR SERIES will be interactive, you will see and interact with the other participants, and at the end of each session, you will be able to:
Identified personal and business way to express.
Upper and Lower lips meaning.
How to read different size lips.
Read yourself.
Read others.
Practice.
Be part of the Facebook Private Practice group – Open class- two times a month.
Prior to each session, you will be sent an email with a Zoom link.
Each participant receives a Mini-Face Reading Report with the purchase of the Webinar.
The price listed is for each Webinar.
This webinar will be evergreen after air, but Q&A will be close.
All the sales are FINAL.
Instructions:

Once you payment being complete, please download the file attachment wich contain the information require to complet your registration for our webinar.