COMPLICATED PERSONALITIES AND FACE READING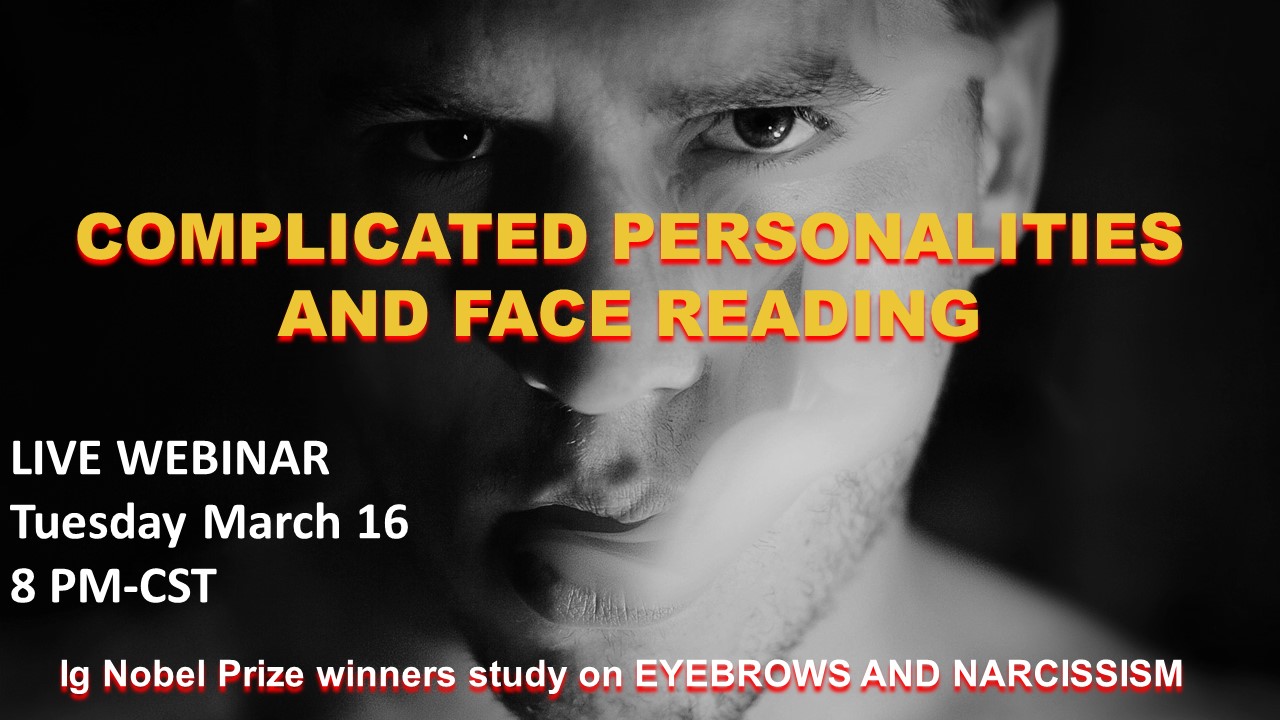 March 16 at 8 PM-CST
Base on the Ig Nobel Prize winners' study on EYEBROWS AND NARCISSISM we going to read EYEBROWS why and how are important and why are the only way to identified emotions and expressions.
Prior to each session, you will be sent an email with a Zoom link.
Each participant receives a Mini-Face Reading Report with the purchase of the Webinar.
The price listed is for each Webinar.
This webinar will be evergreen after air, but Q&A will be close.
All the sales are FINAL.
Instructions:

Once you payment being complete, please download the file attachment wich contain the information require to complet your registration for our webinar.