64 % Of Candidates Do Not Negotiate Their Salary
A new study from ZipRecruiter shows that Gen X & Boomers are better negotiating the first salary offered, against new generations like Gen Z & Millennial.
|84% Gen Z workers aged 18-24 accepted the first salary they were offered, making them the group the most likely by far not to negotiate
|59% of Gen X workers aged 45-54 accepted the first salary they were offered
|59% of Boomer workers aged 55 to 64 accepted the first salary they were offered
THE WORSE NEGOTIATOR ARE IN INDIANAPOLIS
…………..at least for salary options. Believe or not the staffing firm Robert Half did a study looking for the places with the least amount of people negotiating their salary options and the most aggressive ones.
LESS AGGRESSIVE
|24% Indianapolis
|26 % Minneapolis
|29% Raleigh
|29% Denver
|31% St. Louis
MORE AGGRESSIVE
|55% New York
|51% Dallas
|50% San Francisco
|48% Pittsburgh
|45% Los Angeles
|45% Washington, D.C
3.7% UNEMPLOYMENT IS NOT EQUAL TO SALARY SATISFACTION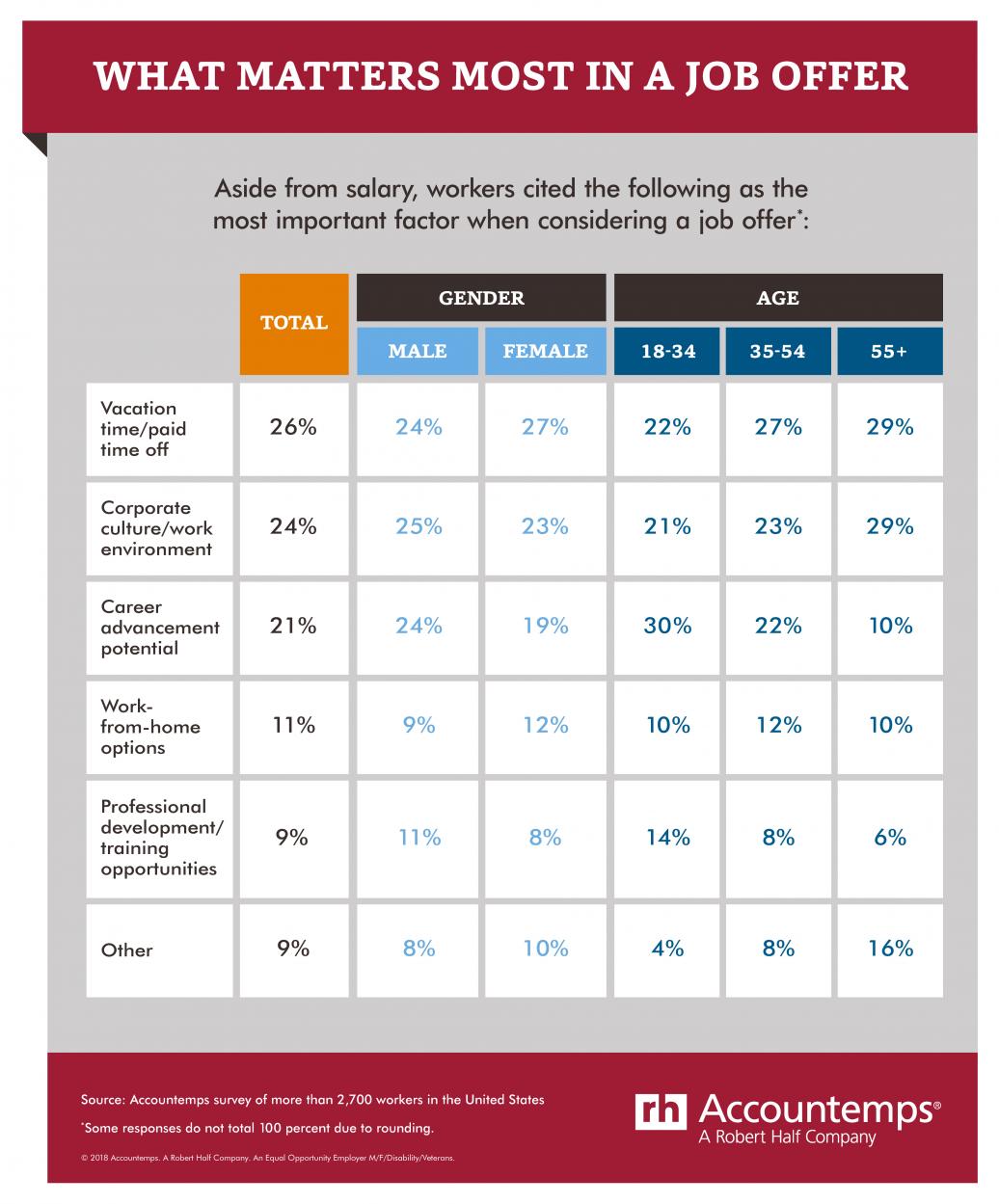 On the survey done by ZipRecruiter's 44% of the 50,000 job seekers surveyed are not currently employed. And 46% of those who are working said they are unable to make ends meet on their current salaries. Among job seekers who are not working, 4 in 10 said they feel financial pressure to accept the first job offer they receive. That figure rises to almost 6 in 10 among younger Americans aged 18 to 24.
Large numbers of survey participants expressed dissatisfaction with pay.
|40% of currently employed job seekers are dissatisfied or very dissatisfied with their current compensation packages.
|30% are dissatisfied or very dissatisfied with their current jobs.
|57% poor management and no room for growth.
|53% mention low pay.
|35% poor benefits.
WHAT PEOPLE VALUE ASIDE $ TO TAKE A JOB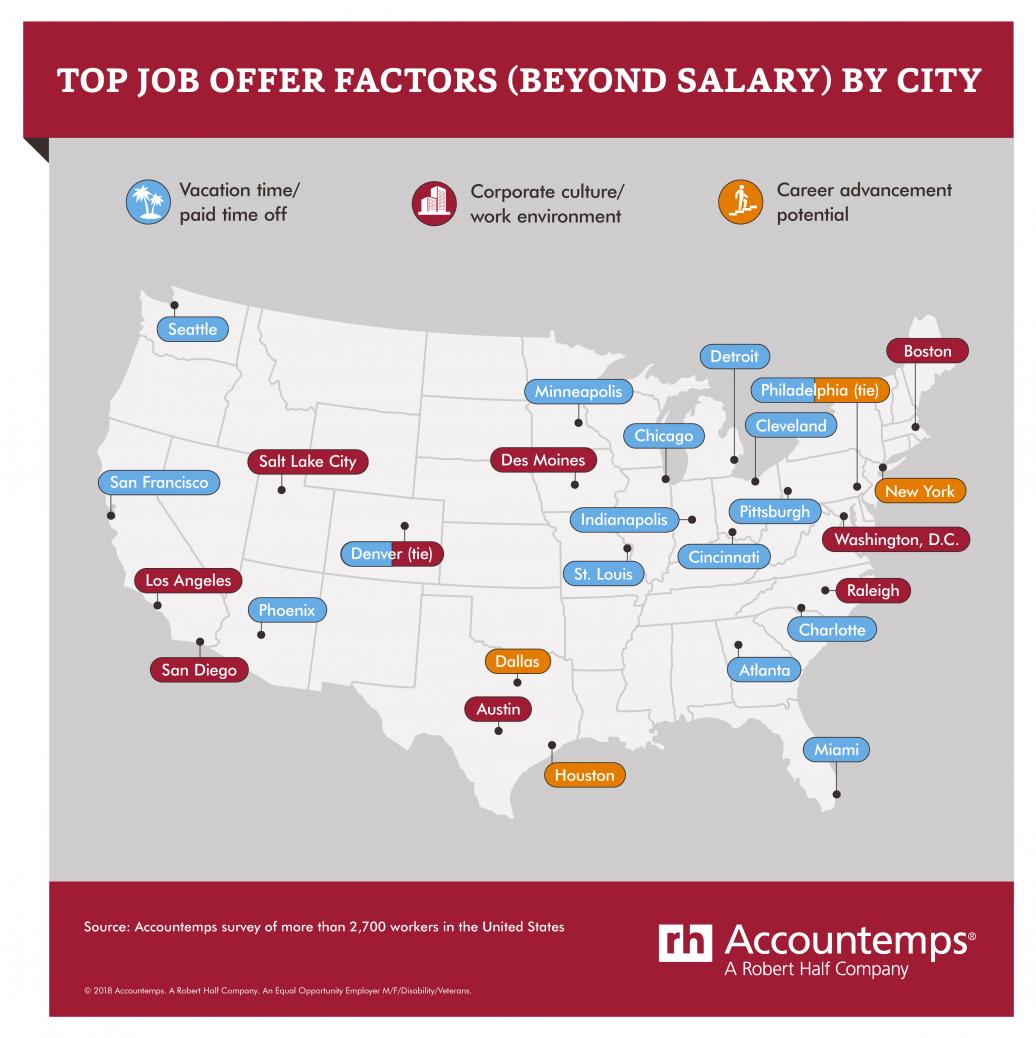 The staffing firm Robert Half when more in-depth on the topic of value Vs. Money.
|Employees in Chicago, Cleveland and Detroit value personal time off most.
|Professionals in Boston, Des Moines, and Salt Lake City say corporate culture holds the greatest appeal.
|Workers in Dallas, Houston, and New York consider career advancement potential the most important factor in job decisions.
|Workers ages 55 and older are more interested in paid time off, 29% than those ages 35 to 54 -27%, and 18 to 34-22%.
|Professionals ages 18 to 34 prefer career advancement potential -30% above all else, compared to those ages 35 to 54-22% and 55 and older-10%
|Female respondents say vacation time-27% is the key factor in employment decisions, while men say corporate culture-25% is most critical.
A lot to think about, no?